As we progress through life, the maintenance of our brain's health and well-being becomes more and more crucial. Studies have shown that certain foods can help nourish our brains and reduce the risk of cognitive decline and dementia. If you're looking to support your brain health, consider adding the following Brain-Boosting Foods to your diet.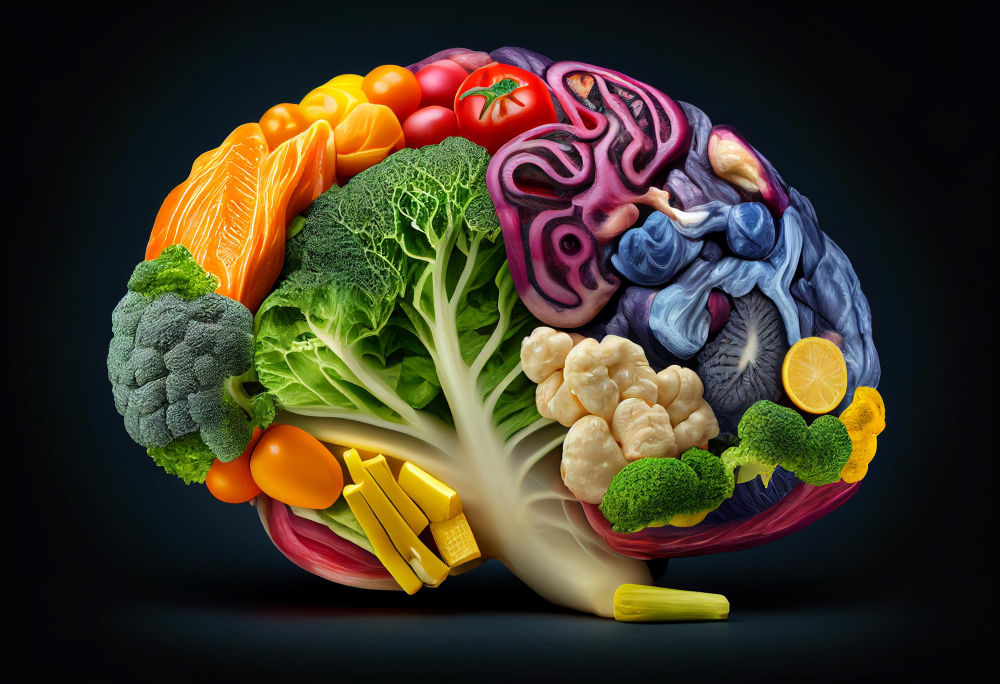 Avocado: This superfood is packed with healthy fats that support brain structure and blood flow. It also contains vitamin E, which has been linked to a reduced risk of Alzheimer's disease.
Beans: Beans are a great source of antioxidants, plant nutrients, and plant protein. They also contain iron and other minerals that support brain health. Studies have shown that regular bean consumption can increase longevity and reduce the risk of stroke, which shares risk factors with dementia.
Blueberries: Berries, especially blueberries, and strawberries, have been shown to delay cognitive decline by up to two and a half years. These delicious fruits are rich in antioxidants that help protect the brain from damage.
Broccoli: This cruciferous vegetable is rich in antioxidants and can help reverse damage caused by normal aging. Studies have shown that regular consumption of cruciferous vegetables can slow age-related memory decline.
Coffee: Caffeine, which is found in coffee, has been shown to trigger the release of a substance that helps protect the brain. Coffee also contains potent antioxidants that help protect brain cells from damage.
Dark chocolate: In its purest form (dark unprocessed cocoa or cacao nibs), chocolate is a great source of plant nutrients that can help relax arteries and improve blood flow to the brain.
Extra virgin olive oil: This oil is an excellent source of healthy fatty acids and plant nutrients. Studies have demonstrated that it may lower the chances of experiencing cognitive impairment and neurodegenerative disorders.
Linseeds: These seeds are rich in plant-based omega-3 fatty acids that help reduce inflammation and lower cholesterol levels. They also contain lignans, which protect blood vessels from inflammatory damage.
Herbal tea: Mint, lemon balm, and hibiscus teas are all anti-inflammatory and can help support brain health.
Herbs: The addition of fresh or dried herbs like coriander, dill, rosemary, thyme, oregano, basil, mint, and parsley to your diet can provide you with ten times more antioxidants compared to nuts and berries. They also have anti-inflammatory properties that support brain health.
Leafy green vegetables: These veggies are a rich source of antioxidants that have been associated with brain health. Incorporate more spinach, kale, and collard greens into your diet for optimal brain health.
Nuts: Nuts are a great source of healthy unsaturated fats, which have been found by multiple studies to reduce the risk of Alzheimer's disease. They're also a good source of vitamin E, which has been linked to improved brain health.
Mushrooms: Fresh, dried, or powdered mushrooms can help reduce inflammation in the blood vessels of the brain. Brown mushrooms, in particular, are an excellent source of vitamin B12, which is linked to a lowered risk of Alzheimer's disease.
Quinoa: This nutrient-rich complete protein source is also a great source of fiber, vitamin E, and minerals such as zinc, phosphorus, and selenium. These essential building blocks are crucial for brain cells and their supporting structures.
Seeds: Seeds are high in vitamin E and other brain-boosting minerals. Add flaxseeds, chia seeds, or pumpkin seeds to your diet for an added brain boost.
Spices: Incorporating spices into our diet can greatly benefit the brain as they are rich in antioxidants and can effectively support the brain's natural detoxification process. Cinnamon, cloves, marjoram.
---
How to get personalized guidance?
If you have questions about incorporating these brain-boosting foods into your diet, consider consulting with me, Dr. Neha Suryawanshi, a qualified nutritionist or healthcare provider Medicas for personalized guidance and support.
---
Frequently Asked Questions (FAQs)
Q: What are some foods that are good for brain health?
A: Some foods that are good for brain health include fatty fish, berries, nuts and seeds, whole grains, fruits and vegetables, herbs and spices, and coffee.
Q: How can a healthy diet help with cognitive function?
A: A healthy diet can provide essential nutrients and antioxidants that support brain health and cognitive function. Certain foods can also stimulate the production of neuroprotective agents in the brain and support the brain's detoxification systems.
Q: Are there any foods that can actually harm brain health?
A: Yes, some foods have been linked to poor brain health and cognitive decline. These include processed and high-sugar foods, fried foods, and foods high in saturated and trans fats.
Q: Can supplements help with brain health?
A: While some supplements may be beneficial for brain health, it's important to speak with a healthcare professional before taking any supplements. It's also important to remember that a healthy diet and lifestyle are the foundation for good brain health.
Q: Can a healthy diet prevent dementia?
A: While there is no known cure for dementia, maintaining a healthy diet and lifestyle may help reduce the risk of developing dementia. Eating a diet rich in fruits and vegetables, fatty fish, whole grains, nuts, and seeds has been associated with a reduced risk of cognitive decline and dementia.
---
Dr. Neha Suryawanshi, a proficient dietitian, brings valuable expertise from her tenure at VLCC Health Care Pvt. Ltd. and Snap Fitness in Mumbai. She honed her skills through an internship at Jehangir Hospital in Pune. Currently, Dr.  Suryawanshi serves as an online diet consultant and passionate nutrition blogger. Book Appointment with Dr. Neha Suryawanshi